Case Study: Lisa Werner
Lisa's family own Jersey Fresh dairy farm, a 180 acre property located in charming Greenock in the western Barossa Valley.
The Kernich family began Jersey Fresh in 2004 and currently have 90 cows in the Carcoola Jersey herd producing approximately 1,400 litres of sweet, tasty milk every day! 70 per cent is processed as their own brand and the remaining milk is sold to Saputo following their purchase of Murray Goulburn.
Lisa and her three siblings all work on the farm with their partners, and each family member plays an integral role in the day to day running of both the dairy and the milk processing business.  
As Jersey Fresh Milk is not homogenised, this allows the most natural product that can be achieved to be provided to customers, which is always the aim says Lisa. 
"Our milk tastes like milk should and the cream rises to the top of the bottle- just don't forget to shake the bottle before pouring!" she adds. 
Last year soaring feed costs and a below par harvest raised a serious cash flow problem- threatening to impact the ability to provide quality feed for the herd.
"Our 2018 harvest was well below average, and feed costs were just astronomical. De-stocking was not a path we wanted to take as we have our own label and many direct supply customers," says Lisa.
Lisa knew she needed to find a solution to purchase feed for the herd that didn't come attached with the high interest rates and strong capital tie that cashflow from external sources usually brings.
After briefly considering approaching the bank, Lisa quickly realised the only way to get ahead was by choosing DelayPay due to the simple process and flexible terms offered.
"DelayPay allowed us to access finance without the considerable amount of paperwork that bank loans entail, and the interest rate was comparable also so it was an easy choice."
Offering approval in just 48 hours, and an experienced support team made up of farmers who understand the agricultural business better than any bank ever could, DelayPay worked with Lisa every step of the way to keep the business moving forward.
Lisa's cashflow problem was solved using DelayPay as the farm was able to plan ahead and purchase the feed it needed, when it needed it.
"We were able to purchase quality feed for the livestock as we needed it, and we are now using DelayPay to secure hay to carry us towards harvest 2020." 
Going forward, Lisa says DelayPay will be their go-to for future cashflow support. 
"DelayPay allows us to manage our cashflow more effectively- and we can see DelayPay becoming part of our seasonal budgeting plan very easily."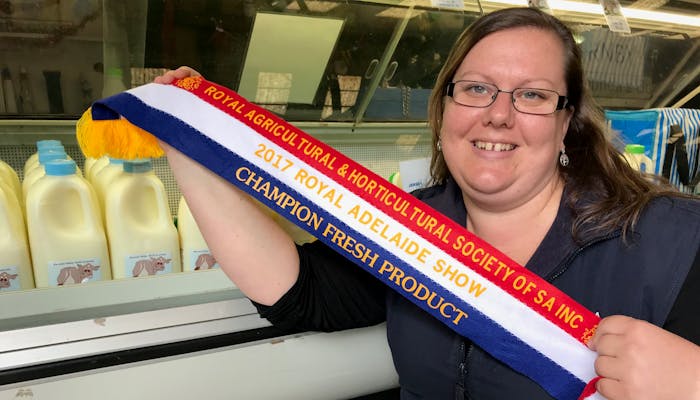 Unlock your potential just like Lisa did and use DelayPay to buy what you need, when you need it.
No paperwork, and no strings attached- you choose the terms that suit your business!
Interested in learning more about the Jersey Fresh story or Carcoola herd? Visit their Facebook and Instagram!  @jerseyfreshmilk